Hi Pitch Wars hopefuls! Welcome to Team Patatas!
I'm Isabelle. I write YA fantasy, but I'm also an avid reader of MG books. If you haven't visited my co-mentor Gail's blog yet, please head over there to find out why you should choose us and see our wish list/do-not-want list! This is our first year mentoring and we're so excited to be part of this community. With two mentors, you'll have two awesome people looking out for you. The best part? Gail and I are in it for the long haul 😉
Before I start, I want to take a quick second to talk about how awesome Gail is. She's one of the best people I know — and I'm not only saying that because she's my writing BFF. She's incredibly talented and her writing will blow you away. Her book, a contemporary MG set in the Philippines, is one of the best works I've ever read. Her critiques are ALWAYS spot on and she's incredibly supportive and involved within the writing community. Personally, I've learned so much from her already and I feel so lucky to have her in my life. You can definitely count on her to immensely improve your manuscript!
Okay, so let's get started:
What we're looking for in a mentee:
We want to see potential. You don't need to have an MS that's nearly perfect for the agent round. Our ideal mentee is hardworking and willing to learn. Someone who is open to criticism and wouldn't mind implementing changes to further improve your manuscript. We want someone with a positive outlook, thick skin, and a strong drive to succeed.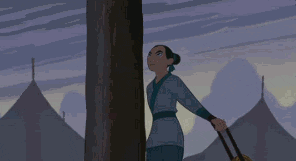 Our process:
Round 1
We will both read your manuscript and compile our notes into an edit letter. It'll be like a developmental edit. We'll look at big picture stuff, character development, etc. Be prepared to delete, add, and revise your work like it's your number one priority. There will be some heavy lifting involved, so we're looking for someone who is willing to work hard.
Round 2
We will both read your revised manuscript and provide a marked up MS. It'll be more of line edits this time (and structural edits, if needed). We'll be focusing on grammar, spelling, and inconsistency issues. This is more about polishing your MS and getting it ready for the AGENT ROUND!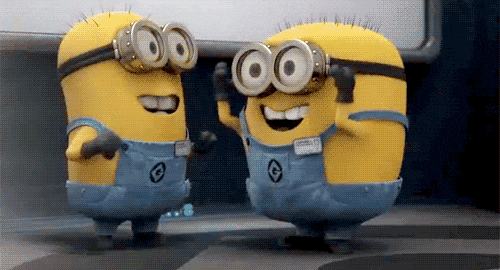 Favorite Books:
Here's a list of our favorite MG books to give you an idea of what we love. If you can comp your manuscript to any of these books, we would definitely love to see it!
Wonder (RJ Palacio)
The Thing About Jellyfish (Ali Benjamin)
The Seventh Wish (Kate Messner)
All the Answers (Kate Messner)
Blackbird Fly (Erin Entrada Kelly)
Finding Perfect (Elly Schwartz)
Rules for Stealing Stars (Corey Ann Haydu)
Wish (Barbara O'Connor)
Counting Thyme (Melanie Conklin)
Hour of the Bees (Lindsay Eagar)
Counting by 7's (Holly Goldberg Sload)
Percy Jackson series (Rick Riordan)
Harry Potter (JK Rowling)
The Fourteenth Goldfish (Jennifer L. Holm)
See you in the Cosmos (Jack Cheng)
The Someday Birds (Sally J. Pla)
Lucky Broken Girl (Ruth Behar)
Forget Me Not (Ellie Terry)
Favorite Stuff:
Here's a little table of our favorite stuff. JUST FOR FUN. 😀
GAIL
Chuck
Dr. Pimple Popper 🙂
Supergirl
The Flash
Zootopia
Guardians of the Galaxy 1 and 2
How to Train your Dragon
Moana
Train to Busan
Voltron
Ranma 1/2
House M.D.
Air Crash Investigation
Pawn Stars
Unwrapped
Cake Wars
Chocolates
Steamed crabs
Pineapple pizza
Dogs and ducks
Turquoise blue
ISABELLE
Zootopia
Inception
Eternal Sunshine of the Spotless Mind
Once Upon a Time
Stranger Things
Master's Sun (K-drama)
How to Train your Dragon
Groundhog Day
Train to Busan
AnoHana
Steins Gate
Skip Beat
Mulan
Pawn Stars
Chopped
Overcooked game
Chocolates
Shabu Shabu
Korean BBQ
Dogs and bunnies
Just blue 🙂
Last but not least, here's our word for the scavenger hunt: There
We can't wait to read all of your MG submissions!